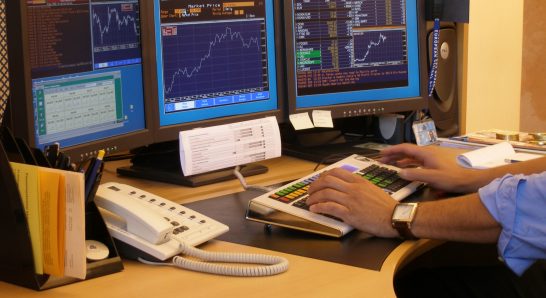 How Big Data Is Helping The Banking Industry
The 80s and the 90s made a revolution in the banking industry when IT systems virtually revamped the whole banking process. The use of the internet made it a lot easier to assess and evaluate the progress of a bank beforehand. It even had enhanced the service provided by the banks.
Banks always have a lot of information regarding their clients. With this information they can learn newer ways to provide better services. With the insights they have, they can make sure their customers are always provided with resources that are beneficial and not available elsewhere. The use of Big data has now opened up a new way for banks to be more profitable. The very use of Big data is enabling the banking sector answer a simple question in seconds which is not possible without harnessing the power of Big Data.
Big Data is an extensive system that can help banking industries simplify their system and work better. It helps them in developing a sincere clientele. Following is a list of ways in which the banking industry is affected by the use of Big Data:
Customer Segregation:
When a bank is provided with the insight to track and trace the habits of their clients of where and how they spend their money, it becomes easier for them to understand the clients' needs. Once the results are analysed, clients can be categorized into different segments. This will suggest their banking needs and the marketing campaigns can be drawn up accordingly. This will also promote a healthier customer relationship.
Cross Sell Opportunity Enhancement:
With the use of Big Data, the banking industry can improve their relationships with their clients and understand them better. Big Data provides a more personal assistance and helps banks with detailed information on their clients. This information helps banks come up with schemes that are direct and personalized. These schemes gain maximum attention and are able to make sure they can come up with similar plans for the future. As their ability to analyze and assess the situation increases, their ability to deliver according to the expectations of their clients increases as well.
Efficiency Improvement:
Big Data helps banks avoid all situations that can be embarrassing for them. When a client asks a question that can only be answered by assessing the database, Big Data comes handy. The clients no longer have to wait to be answered because of a system failure. Their queries are solved immediately. By entering the name of the customer, banks are provided with all his important details. This also increases the level of satisfaction received from the customers. It also develops a sincere number of clients that learn to rely on their banks more.
Fraud Detection:
Internet no doubt has made life simpler; however, it has also made fraud easy. When banks come up with newer ways to stop fraud, people come up with newer ways to commit it. This makes it impossible for banks to be able to trace the fraudulent convicts. The use of Big Data rids them of this problem. It makes it easy for banks to immediately be able to trace a fraud and put an end to it. The installation and use of this system makes it easy for banks to identify where the fraud is being committed. They can stop it immediately without delaying or experiencing a loss.
Risk Management:
With help of Big Data information is easily located on a single large scale platform and it becomes easier to reduce the number of risks. Everything that is needed by the banks becomes available at a central platform. This reduces the chances of them losing any information. It also helps them avoid being ignorant towards a fraud. They can easily detect them and in turn reduce all kinds of risks.
So in a nut shell Big Data is very beneficial. If it is taken up by industries it can be utilized with the right kind of knowledge. It assists the banks in taking steps and coming up with initiatives that provide guaranteed benefit. Big Data not only helps banks attract a larger client base but also helps them markedly reduce all frauds and secure their system.